Klang Electrical Fuse Board Repair Service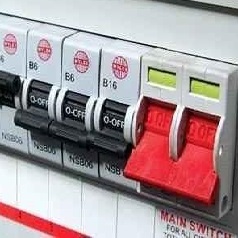 Our electrical contractor in Klang is here to get your electrical fuse board repair work done or replace your broken main electrical switchbox. Count on our electrical fuse board repair work whether you need to fix, upgrade or replace your electrical main switch box in Klang and also across KL and Selangor. Our electrical fuse board repair and upgrade work in Klang, KL and Selangor are carried out by our experienced electrician who is familiar with electrical main switch box repair and upgrade works throughout the process. Both electrical fuse board repair work and electrical main switch box upgrade service our company in Klang catered are properly inspected for your safety. We, Klang electrical contractors are highly skilled and trained individual and are always glad to serve your electrical needs.
Contact our electrician today if you require any of our services.